Welcome to BIRTHFIT Santa Cruz!
I'm Laura, a Certified CrossFit Trainer, Certified Nutrition Consultant, BIRTHFIT Santa Cruz Regional Director, and mama to sweet Evie Wilder. Below, you'll find a little information about BIRTHFIT and why I am so passionate about the movement. Follow the links provided to learn more, to work with me, or to join the movement!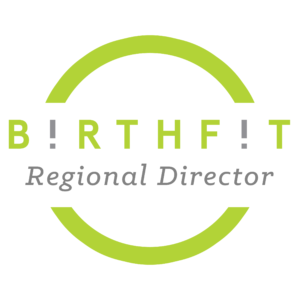 BIRTHFIT is a movement. It's about expecting and postpartum moms taking charge of their bodies and their decisions, and supporting one another's journeys—together and apart.
BIRTHFIT is an approach to birth. We challenge the status quo and ask the questions no one else asks. We read, research, experiment & consolidate all the common sense, time-honored wisdom & recent studies we can find and present that information to you through various education models. Our pillars are fitness, nutrition, chiropractic & mindset. We unconditionally support YOU—the birth mom & birth partner—to make the best decision for you and Baby.
BIRTHFIT is a state of readiness. Childbirth is perhaps the most physical, mental & spiritual experience of a woman's life. We want you to be ready in body, mind & spirit for the experience of birth and the lifelong journey that follows.
BIRTHFIT is your support team. We are a team of practitioners, educators, chiropractors, coaches, nutritionists, fellow mamas, men & women who are involved in our local communities and we are all rooting for YOU.
WHAT WE OFFER:
Postpartum Series:
The postpartum body starts to heal immediately after your baby and placenta are born. The power of your body is phenomenal; there are neuromodulators within you that are switched 'ON' and the body starts heal. Sleep, nourishing foods, proper movement, breastfeeding, and emotional and physical support aid this process. We are here to help you embrace this "ON" switch and heal in all capacities, as we provide insight and education in each. We believe that with proper education, guidance, and support a woman can heal properly. In fact, it is vital that each woman has the tools to heal her womb properly because this recovery will affect everything else your life—physically, mentally, and emotionally. For some women this can take as little as 6 weeks. For others, this can take 9-12 months. Whatever your pace, wherever you are now, we will meet you there and provide group support, community, and fun in the process.
Goals & Objectives of Course
To properly and consciously re-establish motor patterns in a natural, functional sequence that mimics and translates into daily movement patterns.
To heal emotionally from both the highs and lows of labor and delivery and associated trauma. This will very well continue into the next twelve months.
To nourish your mind, body, and soul with nutrient dense foods, positive thoughts, and environment that lifts you and your choices up.
Prenatal Series:
This course is an informative, supportive, preparatory class to help to prepare you for your pregnancy, labor, delivery, and postpartum experience. Our education and services are founded on four pillars. They are fitness, nutrition, chiropractic & mindset. We will go over everything you'll need to feel empowered, educated, strong, and prepared for this amazing experience of motherhood including the aforementioned pillars and the specifics of each for the unique phases of becoming a mother, a brief history of childbirth that got us to the current system, details on traversing a hospital or home birth depending on your own unique desires and needs,  and so much more. We will dive deep, build your tribe, and prepare you for what is arguably one of the coolest experiences of your lifetime.
Goals and Objectives of Course:
Childbirth prep can come with a variety of emotions. We have to learn to adjust, adapt, and surrender to the waves in life. When we get fixated on one goal or one outcome we have a hard time seeing the flow of life with all the awesome experiences along the way.
I'll be the first to tell you to expect a lot of yourself, or a higher standard, but I also want to you to have that same amount of love and compassion for yourself.
This universe is bigger than us. We are but small players in the grand game of life. So be selfish. Nourish your mind, body, soul, and get what you came for!
1-on-1 BirthFit Basics Consultation:
Interested in learning more about what it means to be BirthFit? Do you have some questions you'd like answered in a one-on-one environment? In our BirthFit Basics Consultation we'll spend an hour addressing what BirthFit means, how this related to your needs specifically, and how we can help you improve your overall wellbeing through the four pillars. I'll spend an hour answering questions you may have and taking you through some of the basics as we decide what the best plan for you will be moving forward. Please send an email to schedule!
Follow BIRTHFIT Santa Cruz on Instagram and Facebook to get updates and the latest news and insights!
♡ Laura