Alright, friends. Here's a no frills, straight to the point list of my favorite companies offering rad deals this holiday. I, for one, am not a Black Friday shopper. I take the day mostly off of screens to be with my family; that said, zero judgement for those who love the thrill of Black Friday deals. The good news, WE ALL WIN because these deals start early, and most of them you can shop now! Keep reading for the deals.
Non Toxic Skincare, Body Care, & Makeup: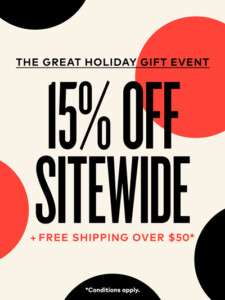 You know I am going to share my favorites from Beautycounter. The holiday sets this year are the best yet, and of course I am stocking up on  my favorites during this year's Black Friday sale!
Get 15% off site wide. plus free shipping on any order over $50.
Don't miss out! From at home spa products and deeply nourishing skincare to sustainably sourced, high performing makeup and even products for those kiddos of yours, Beautycounter offers the highest quality products that you can be certain are also safe, sourced responsibly, and packaged sustainably. We are upholding strict regulations ensuring products are free from a growing list of NEVER ingredients that are harmful for your health AND we're advocating for a future where safer skincare is available to all. Want to see my favorite products? Find them all HERE!
Movement: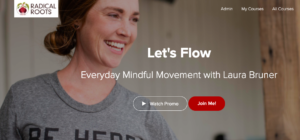 Let's Flow: everyday mindful movement with Laura Bruner! (hey, that's me). In case you missed it, I just launched my brand new Flow subscription program. Get access to a library of flows for every need, every ability, every one. Meet yourself where you are. Tune into the breath. Return to your body. This makes a great gift too! Just register for someone you love, and give the gift of mindful movement all year long. And as a holiday special, I am offering the first month FREE! Simply use use code: HOLIDAY at checkout. 
Gymparty: Have you heard about Gymparty? It's a rad online community that offers virtual bootcamp, flow (a la me), core, yoga, and nutrition classes! And it's the home of my Mama Bird program, where I offer motherhood specific scaling, meetups, and connection (just select "Take Flight" at checkout. Right now, Gymparty is offering 25% off any membership with code: BLACKFRIDAY.
Nourishment: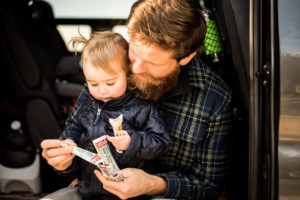 Paleovalley: Get 20% off site wide until December 4th! No code needed, just click HERE. We love the Turkey Sticks, the Grass Fed Organ Complex, and the bars. Did you know they now have an INCREDIBLE Pumpkin Spice Bar?
Four Sigmatic: My favorite shroom company is currently offering up to 53% on shrooms all over their website! We love Lions Mane and Chaga elixirs, plus their great coffee grounds. Risk-free wellness with 100% Money-Back Guarantee. Hurry! The biggest sale of 2020 ends November 30. Shop the sale HERE, and use code: RADICALROOTS at checkout for an extra 15% off. 
Beekeepers Naturals: Can't forget about one of our favorite and most trusted podcast sponsors. You likely know by now how much I love my Bee Powered products, and did you hear? Beekeepers Naturals is now a certified B Corp, which means that they care about their social and environmental impact as much as they care about making quality health products. They voluntarily adhere to the highest standards of performance and transparency to ensure that their brand is a force for good in the world – which you know we love. Get 15% off of your favorite bee products with code: MODERNMAMAS20 at checkout!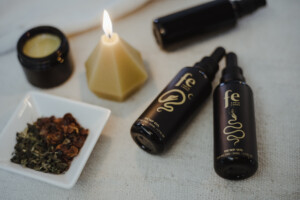 Fe Earth to Body: These hemp oils have changed my day (and my sleep too). Their integrated collection of organic hemp oils is never about dictating answers or solutions or fixes to anything. Instead, these organic hemp oils draw on the age-old traditions of Ayurveda, and evolutionary herbalism in order to honor and uphold who we already are. And they're now offering a beautiful Fe Holiday Gift Set with two of my favorite oils: Hearth (mental clarity & focus), Ocea (nourish & calm), and Reverence (protect & nurture), plus rosewater spray and a beeswax candle) . Get 15% off your hemp oils (my favorite is OCEA) with code: RADICALROOTS at checkout.
Clean Crafted Sips: Looking to sip and/or gift clean wine this holiday? I've got you covered, and Today only, get 30% off select bottles and cans! See them all HERE! Oh, and in case you missed it, Scout & Cellar just happens to have launched a number of Holiday Sets! These not only save you money, but also ship for free, come already beautifully packaged, and with certainty that there are no harmful additives or sugar hiding in those bottles. Cheers, friend!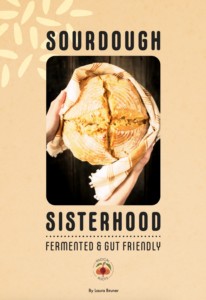 Sourdough Sisterhood: Want to give the gift of delicious sourdough all year long (to someone you love, and of course yourself!)? My simple guides and ebooks make this cathartic process simple, bringing fresh baked sourdough to your kitchen, made with your very capable hands. I am offering 10% off all of my Sourdough Sisterhood products! Use code: HOLIDAY at checkout. Get the Video Tutorial, my Sourdough Sisterhood Ebook, or the bundle of both! 
III Rivers Farm: Not quite ready to take on baking yourself? Need to get your hands on some sourdough starter? Check out the delectable sourdough (and more) products from my dear friends at III Rivers Farm, and nourish yourself and the ones you love this season!
Yes God Wellness: My friend Megan has a wide variety of deeply nourishing herbal blends and bath soaks. Friends, we don't just nourish with food. Have you tried yoni steaming? Megan is the one to learn from. She's an incredible human who has helped me harness the power of my vulva and the power of  manifestation. Right now, there are 2 ways specials you can benefit from this holiday/thankful season: 35% off Site wide using code PLENTY (this includes all Yes God University Courses and Spiritual Life Coaching). AND bundled Savings on her new Tranquility CBD Bundle which includes the new Tranquility Steam and the new Tranquility Bath Salt Soak. Trust me when I say yoni steaming is a game changer, and Megan needs to be your go to.
Self Care:
Modern Mamas Podcast: Our first Virtual Retreat of 2021 is live! Come together to connect, learn, share, and grow with kindred souls. We have a lineup of three incredible guest speakers, plus an enneagram session with Jess and flow with me! Enjoy a weekend connecting in a real and raw way all from the comfort of your home. We so hope to see you there! Register and learn more HERE! Now through November 30th, you can save $21 with code: MMPDEAL.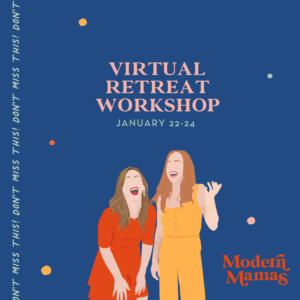 Sustainable Clothing: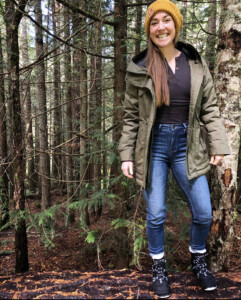 Pact Organics is currently offering a huge Black Friday sale. Use code: BLACKFRIDAY for deals site wide! And shop with my link, and new customers will get 20% off your first order! We love their jammies, toddler clothing, underwear, tops, and pants. Something for everyone, and it's all made sustainably from organic cotton.
Everlane: While there aren't any deals happening right now, I have to share this company that always seeks the most affordable price point and functions off a one main promise—Radical Transparency. I love their clothing, and I am confident you will too. Great for gifting the ones you love and yourself with items responsibly created to last.
Girlfriend:  Sustainably made athletic wear that fits from a company that's inclusive, transparent, and responsible. For two days only, you can get 50% off all leggings! Plus, get an extra $10 off your first pair HERE!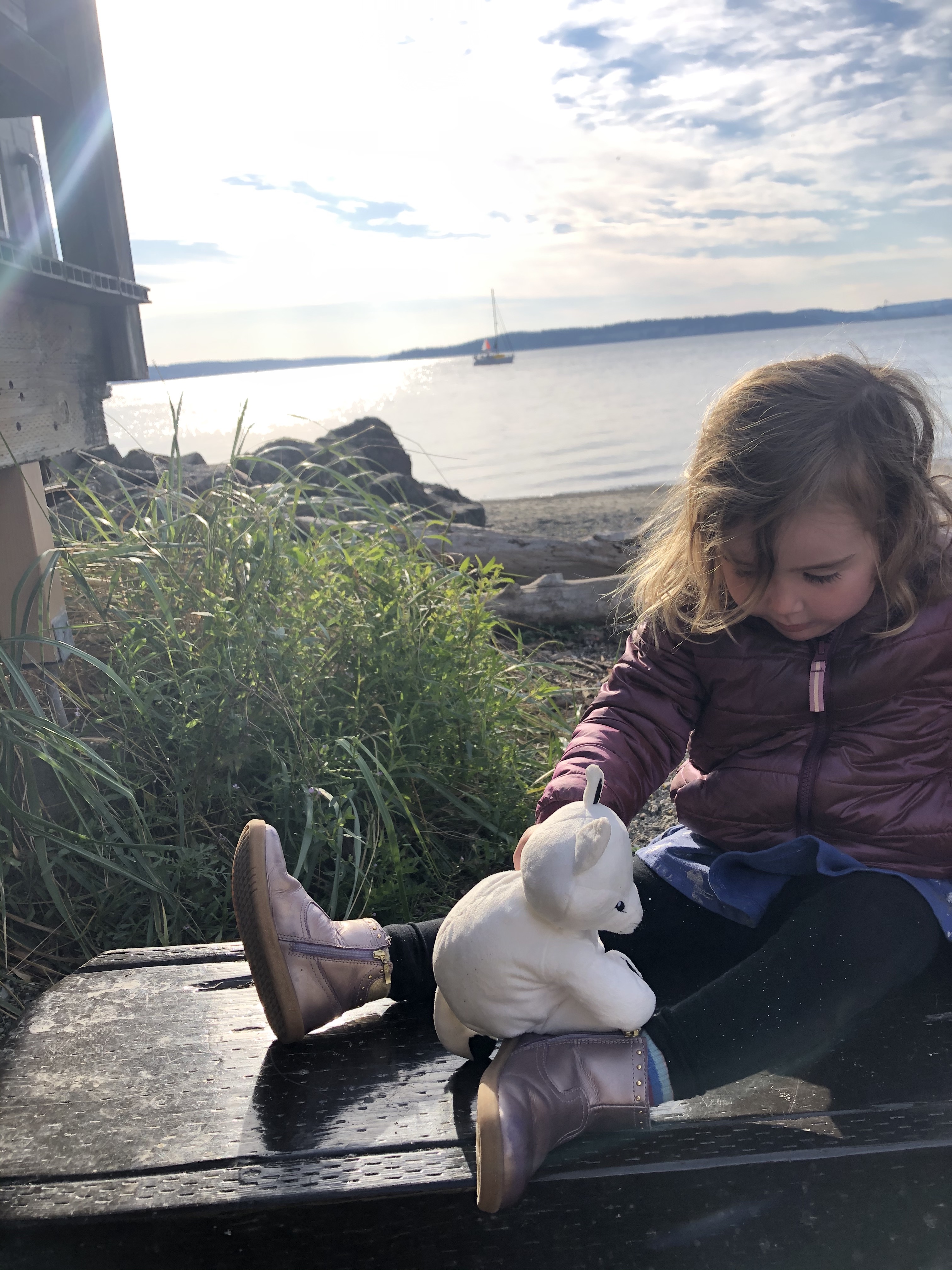 Xero Shoes: I am obsessed with minimal footwear, for overall health, for comfort, for balance, for life. And Xero Shoes makes my favorite to date. The sale might be over, but you can always find discounts when you click "clearance" from the drop down menu, and these boots, shoes, and sandals last forever. I've put mine through the ringer and am grateful for the investment in my feet and body. Shop HERE.
For the Kiddos: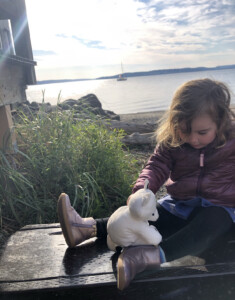 Sustainimals: We got to meet Sustainimals founder, Julia, virtually, and she is an incredible human on a mission to change the planet, one stuffed animal at a time. Sustainimals are soft, cuddly, cute, and lovable, while being eco-friendly. You can feel good about creating demand for recycled materials and keeping plastic out of landfills and oceans. Did I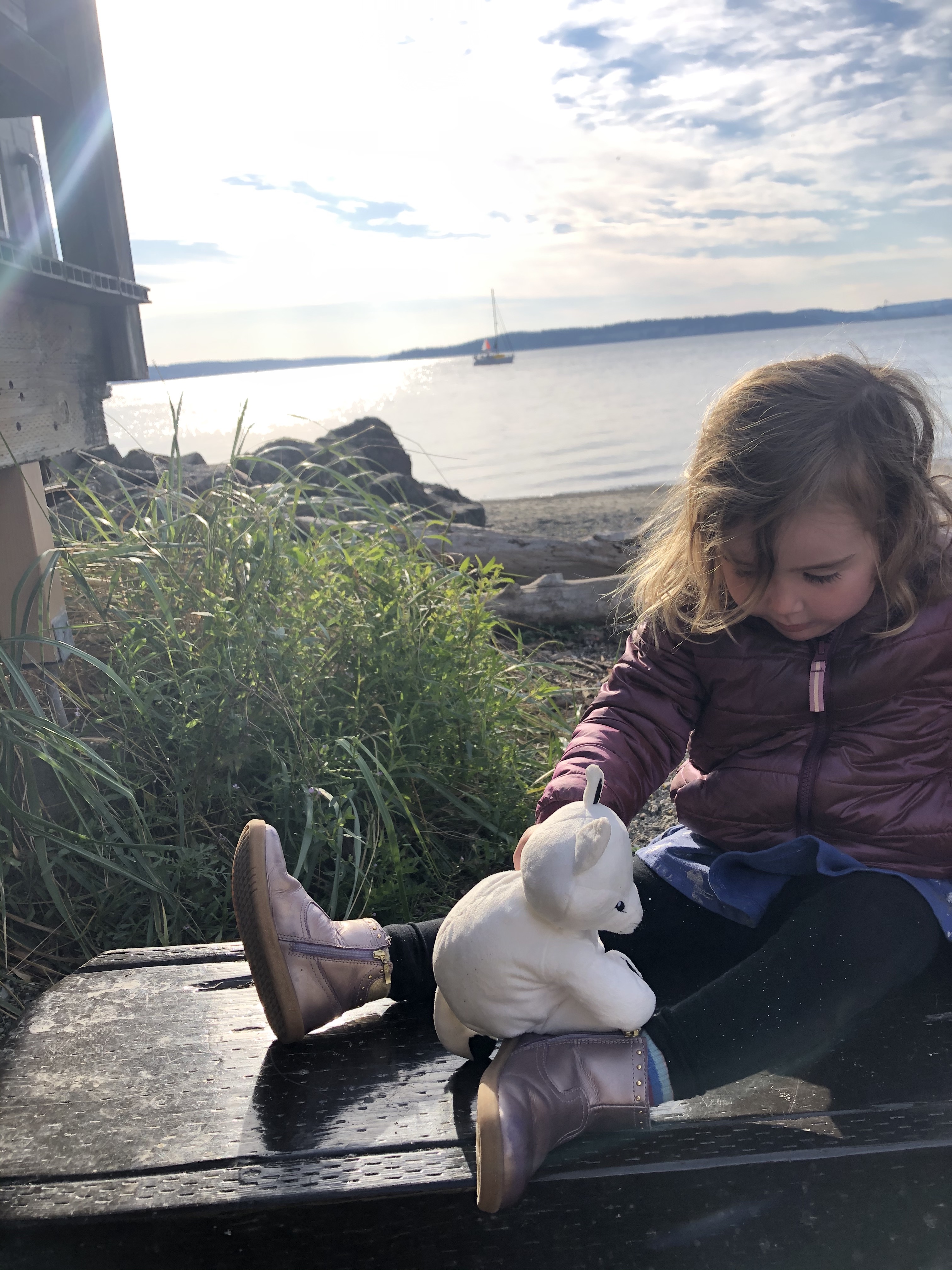 also mention that 20% of each purchase is donated to their partner organizations? Each purchase you make helps support the work of these organizations who work tirelessly to combat climate change and protect wildlife.
R & R Forty Seven: My friend Ashley is creating clothes for kiddos. They are adorable, Evie loves them, and I love supporting a friend's small business. Anyone else's little one in a season of choosing ALL of their own clothing? Well, Ashley is making it that much easier to keep your little dressed warm (and stylish) with options everyone can enjoy. Check out her clothing HERE, and save 10% with using code: EVIE10 at checkout.
Home: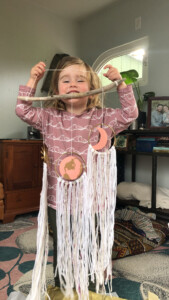 Timber Feather Handmade: Evie LOVES her beautiful handmade wall hanging from our friend Michelle of Timer Feather Handmade (and I love it too). Made by hand with love and the perfect addition to any space. Support a small business and bring a little extra love to your home with her handmade wall hangings!
Berkey Water Filters: We are adamant about drinking filtered water because it's a simple and super effective way to reduce our toxic burden. We've used our Berkey all year long and we LOVE it. Right now, get up to 30% off Berkey water filters using THIS link!
Seed & Gather: My wonderful friend, Kali, is creating the most beautiful wreath kits to brighten up your home this season with color, joy, and fun. This is the perfect gift or grounding craft for you. Kali grows the flowers from seed and then put them into DIY kits for you to enjoy at home. As the weather get wetting and the days get shorter, I can think of few better ways to hunker down and enjoy time as a family, bringing a little of the outdoors inside. Check out her body butters too!
Primally Pure: This wonderful company is offering great deals and brand new limited release holiday products for you home. I am in love with the new festive, non toxic holiday scented candles. With a warming blend of black spruce, sweet cinnamon, and vanilla all together in golden beeswax, you'll get the coziest ambiance and cleanest air all season long. Shop their Black Friday deal here and save up to $35 on your order!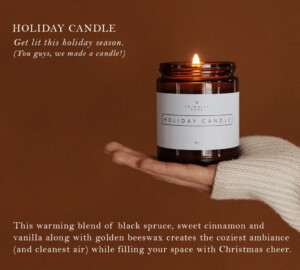 HAPPY EVERYTHING!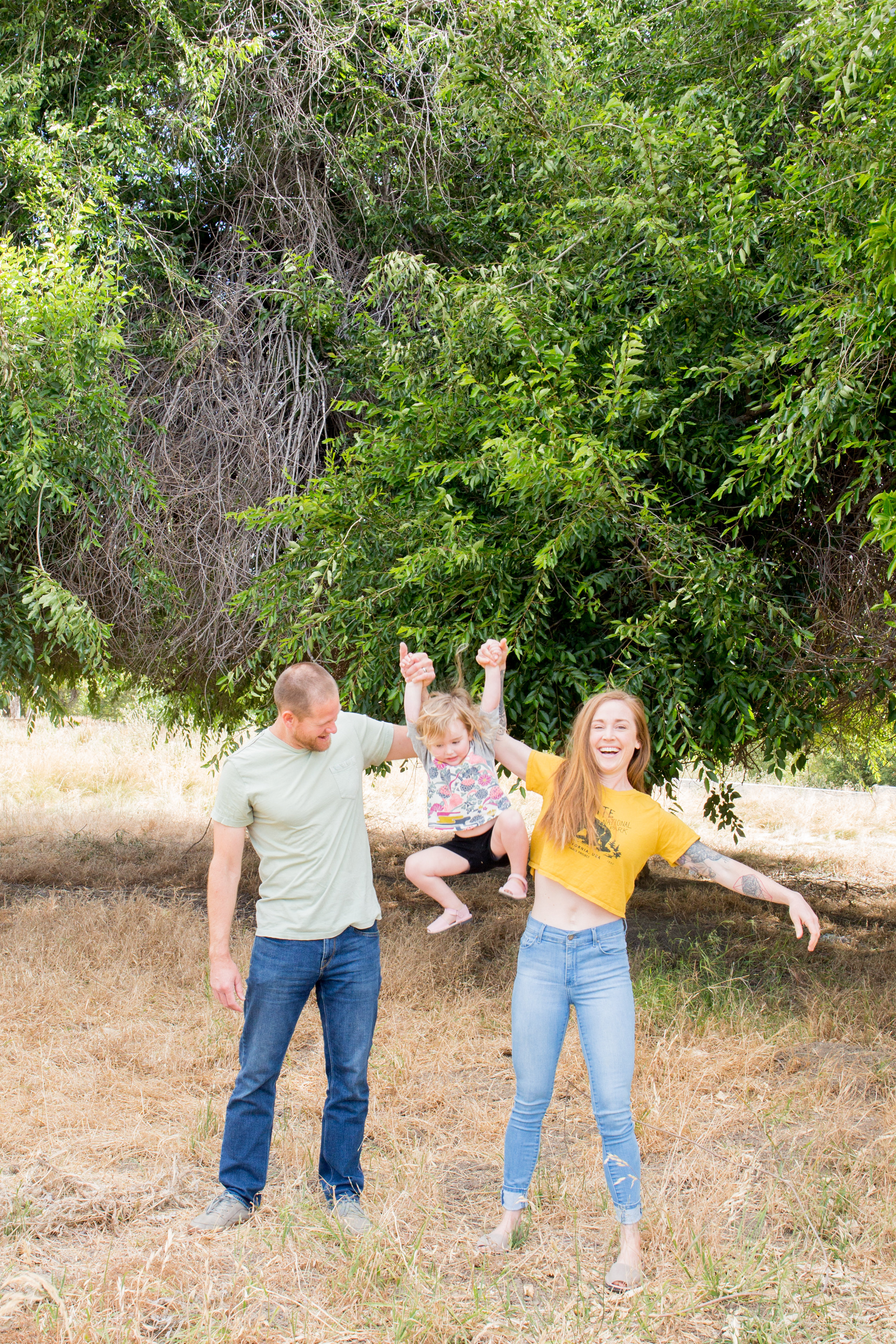 That's all for now, friends. But be sure to bookmark this page! I'll continue adding as the season progresses. Have any favorite companies or sales I missed? Let me know in comments!
Happy holidays, friend. This year might look a little different than previous years, but my hope is that you find joy in the simple moments and make memories with the ones you love most. Thank you for supporting my small business this year. It truly means more than I can say! From my family to yours, sending so much joy and light this season. 
Love and hugs,
Laura