SAFER SKINCARE
Some of you might have seen or heard me share about Beautycounter, about safer skincare, about advocacy, about change, about loving the skin I am in. 
Before I talk more about Beautycounter and this mission, here's a small hint at my WHY…
It is SO much more than makeup.
My work with this company is ultimately giving me more time with my daughter while supporting our family's dreams, allowing freedom for family van adventures, spreading a mission I'm proud of, and working for a future where Evie won't have to fight legislation for skincare ingredient regulations or check every label for hormone disrupters and carcinogens. I know Evie will fight for something great, but my goal is to free that space for her own unique fire to burn. She's my why, today and always.
Interested in hopping on a call to chat product recs or business opportunity? You can schedule one for free here!
Here is a little background information on why all of this matters so much…
1939: the last year the federal government passed a law regulating cosmetics
Yes, you read that right! 1938!
Are you as shocked as I am by this?
And wait for it….
And only about 10% of the 10,000 chemicals commonly found in personal care products have safety data.
Researchers at UC Berkeley's School of Public Health published a study in 2013 that detected lead, cadmium, chromium, aluminum and five other metals in many popular brands of lipsticks and lip glosses commonly found in drugstores and department stores.
The study also noted that children are especially susceptible to heavy metal accumulation and should not play with make up. Think of all the young girls that apply make-up daily or even multiple times a day?
My goal is to be a part of a change that will mean we don't have to read labels to know her skincare is safe. Beautycounter is my outlet to fight that fight. It's a fight to get safer skincare into the hands of EVERYONE.
This is why I've partnered up with Beautycounter….
We deserve better! It's time to do something about it!
This company has banned more than 1,500 ingredients setting a new health and safety standard— all while ensuring their products perform, and that they're as indulgent as any luxe shampoo, lipstick or oil in the market. I didn't only fall in love with Beautycounter because their products are safe and high performing, but I wanted to work with a company that is working towards real change. Beautycounter is dedicated to making changes on the legislative level and creating a safe skin care movement. They are taking action in Washington and working to reform the current laws, in hopes that other skin care companies will follow their strict safety guidelines. They also work very closely to support 3 non-profit organizations that are doing great work to reduce our amount of chemical exposure. 
Now, let's talk about products!
Beautycounter is dedicated to product performance, as much as product safety. After trying countless non-toxic cosmetic brands (I cringe to think about how much I've spent), I can tell you that this combination of non-toxic ingredients and products that work is extremely rare.
Some natural cosmetic brands use only 100% organic ingredients. This is as pure as makeup can get, but often, the performance is lacking. While Beautycounter uses both synthetic and organic ingredients, they never compromise on the safety of the ingredients. Beautycounter has developed a groundbreaking and rigorous ingredient screening process, looking for data on skin irritation, carcinogenicity, reproductive toxicity, cumulative exposure (are we exposed to this chemical from other sources) and more.
Every single Beautycounter product is rated between 0-2 on EWG's Skindeep database, which is my go-to resource for researching product safety!
These products work extremely well and are comparable to the luxurious brands so many are used to purchasing at department stores. Except, they are void of all the harsh chemicals, which is why I'm on board. My skin has honestly never looked better!
Below are some of my favorites, and the list will continue to grow as I try out more! So far, though, I haven't tried a Beautycounter product that I didn't absolutely love!
Here are a few of my favorite Beautycounter
products that I use daily!

I am currently loving the entire Countertime Regimen. Welcome to the new age of aging well. Featuring our innovative, plant-derived Retinatural complex, this 4-step regimen is designed to visibly firm, brighten, and plump the skin. Featuring: Retinatural Complex which is two of the most powerhouse plant-derived ingredients available combined to create a scientific breakthrough. Bakuchiol has been shown to provide skin-care results that are comparable to retinol—without harmful side effects such as skin irritation and increased sun sensitivity—and Swiss Alpine rose boosts the skin's antioxidant defense. I noticed a difference when making the switch in just one night's use. And when you purchase it all together, you save $30. 

I also have loved the entire Countermatch Regimen for years now. These products work together to bring out almost any skin's best, and I am truly a believer! This regimen is the ultimate solution for hydrated, radiant, and youthful-looking skin. Powered by Bio-Mimic Technology, these products harness the unique life-giving properties of plants to match the composition of skin, giving it precisely what it needs and nothing it doesn't. This is a great price point to make the switch, and when you purchase it all, you save almost $20. 
Not sure which Regimen is best for you? Take the Safer Skincare Quiz! Feel free to screenshot your results and send them my way for more individualized recommendations. 
Plus this NIGHTTIME (3x a week):

Goodnight, dullness. Good morning, glow. Formulated with 15 botanically-derived acids, this leave-on AHA/BHA peel improves skin texture and minimizes the appearance of pores, fine lines, and dark spots without irritation or over-drying. AND IT WORKS! Glycolic, lactic, and malic acids clear away dull surface skin cells, while hyaluronic acid and essential fatty acids soothe and nourish to reveal a brighter, more youthful-looking complexion. The Overnight Resurfacing Peel is formulated without synthetic fragrances, PEGs, and formaldehyde-based preservatives commonly found in peels.
Here are some other favorites from my years as a consultant….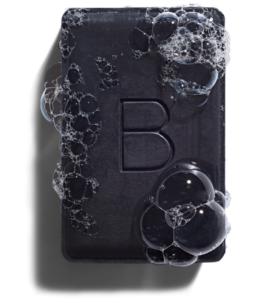 This was my first Beautycounter love, and it's a great price point. My face always feels deeply clean without getting dried out. I also noticed immediate reduced breakouts and more glowing skin. To this day, when I need to keep things simple (as van life requires), this is tried and true. It's an affordable starting point for everyone!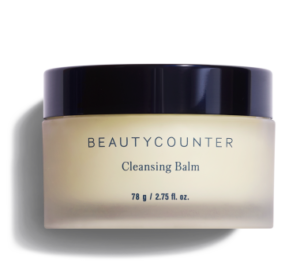 NIGHTTIME:
While this might have originally been developed for clearing makeup and cleansing, I am OBSESSED with it as a moisturizing and skin clearing night cream when I am in a super dry climate. This Cleansing Balm melts into your skin to hydrate. While it does cleanse, removing makeup and other impurities while never stripping away moisture, it also is incredible as an overnight cream. With vitamin C to brighten the appearance of skin and raspberry and cranberry seed oils to hydrate, the formula can also be used as an intensely nourishing face mask. Bonus? You also get our reusable 100% muslin cloth, softer and easier on skin than a traditional washcloth. In fact, 100% of women showed a significant increase in skin hydration after eight hours, with an average increase of 25%.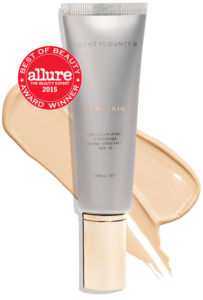 This tinted moisturizer leaves my skin with a luminous glow without feeling like I have any foundation on (I just can't do it). Dew Skin Moisturizing Coverage SPF 20 provides lightweight, sheer hydration that evens skin tone while protecting the skin from sun damage. Black currant, peony flower root extract, and vitamin C reduce the appearance of age spots and enhance skin brightness, while hyaluronic acid promotes firmer, smoother-looking skin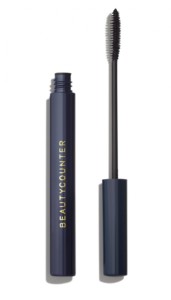 Lengthening Mascara
This is my favorite mascara ever. It actually converted me to even wearing it after years as an eye-liner-aholic. Years in the making, this breakthrough mascara delivers dramatic length and definition, plus the confidence of safer beauty provided by Beautycounter's unparalleled Ingredient Selection Process. Conditions lashes while you wear it, with organic oils and shea butter. The easy-control precision brush ensures clean application without smudging, clumping, or flaking. I kid you not, I went from thinking eye liner was the only thing that matters to wearing nothing but this mascara on a daily basis, and I love it! So does my husband, which is a fun perk.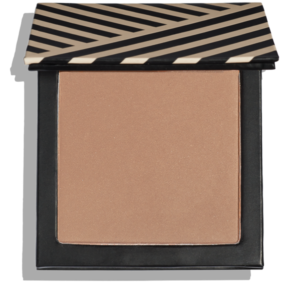 Bronzer
This is my finishing touch every morning, and it lasts ALL day. I love a little bronzer to give more light and (let's face it) tan to my complexion. This is light and never cakey and stays on all day. It's my most favorite bronzer ever.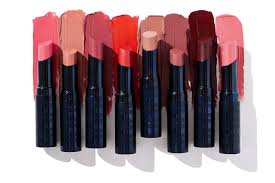 Lip Intense Colors
And for special nights or days out, I LOVE these lip intense colors. They stay on for hours, have a hint of peppermint, and can be purchased individually depending on your mood. My current favorites are brunch for casual wear and little black dress for jazzing it up. These are the ONLY lipsticks I will wear.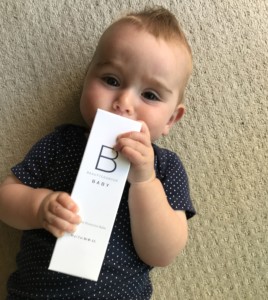 And for the Babe!
Can't forget this sweet soul. The Baby Daily Protective Balm is truly magic. Diaper rash? Fixed. Dry skin? Fixed. A bit of a sun burn? Fixed. I use it on myself too. I also love the whole BABY LINE, and I can rest easy knowing my little is getting only non toxic products on that sweet skin.
Those are my top picks, but I certainly use more. These are just my game changer favorites! Feel free to email me with questions or for recommendations!
THE 3 WAYS TO JOIN BEAUTYCOUNTER
1) BECOME A CUSTOMER:
Become a customer and start swapping out your beauty products and cosmetics to safe, non-toxic versions from Beautycounter.
Your $25 Annual Membership Includes:
15 % product credit with every order

Receive free shipping off all orders of $100 or more

Complimentary gift just for signing up

Special offers exclusively for members
JOIN HEREand make sure that "Laura Bruner" is listed as your consultant. I'll be sure to offer great support!
Are you passionate about our mission and ready to spread the word? Join as a consultant and save 25% off your own orders and take advantage of the opportunity to earn some additional income by educating others about the skin care industry and how to make safer choices. Some consultants earn a full time income, while others do it on the side to share their passions and supplement their regular income. It is very flexible and can be whatever you want it to be!
We are a direct retail company (not an MLM), we do not require that you spend a minimum amount on products every month. We have a low start-up fee of $95 (which you will earn right back!).
This is the right time to join Beautycounter! We are growing fast – we grew 350% last year! Most consultants are the first in their area and are able to build their business and spread the word quickly!
We offer tons of support on our team and we will coach you in how to educated others and run a successful business!
Click this link and then click the menu option Join as a Consultant.
Enter your email and other required info to create your account. It will say Choose a Mentor and give you an option for the default, which is "BeautyCounter HQ." Under that, click Select a Different Mentor and put in Laura Bruner in the first and last name section.
Add your Enrollment Kit into your cart – this is the package they require you to purchase if you want to be a consultant.
You can optionally add one of the special Enrollment product packages to your shopping cart for a discounted option.

Finish the enrollment page and place your order.
If you've been following me for long, you know that I am very passionate about eating a healthy, nourishing foods and inspiring others to do the same. I advocate for functional fitness and strength of mind body and soul. And so now, the natural next step for me was to start take care of strengthening and cleaning up what's left. Skincare came next, and it's sure been fun to jump full on into. I am so excited to have discovered a brand that I love, trust and can really get behind! And I am glad that I can now bring it to you. Enjoy! And Live rad, my friends.
Interested in hopping on a call to chat product recs or business opportunity? You can schedule one for free here!