"Modern Dad: Rusty Bruner"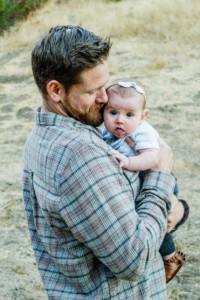 In this episode of The Modern Mamas Podcast I sit down with my wonderful husband and daddy to our Evie Wilder. My love and partner in all things joins me for our first ever dad episode! Rusty and I spent a Friday night date night at home with our sleeping babe, sipping some kombucha beer and answering YOUR questions. Mamas, don't forget to share this one with the dads in your life too. If you like this one, make sure to let us know. We've got more dad episodes lined up for your listening pleasure!
Download in iTunes HERE & on Stitcher HERE! And don't forget to join our Modern Mamas Tribe on Facebook!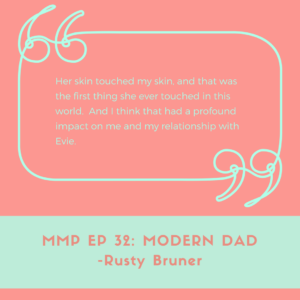 Connect with us:
Laura – @laura.radicalroots
Jess – @jess.holdthespace
Laura's website – https://myradicalroots.com/
Jess' website – https://www.holdthespacewellness.com/
Don't miss out on our latest GIVEAWAY!! 

Happy New Year, friends! We are SO excited to kick off this year with another incredible giveaway, and this one is all about SELF CARE! We've teamed up with some of our favorite companies to giveaway items that we've personally used for our own self care this past year, and we cannot wait to share that love with you. Here's what you can win:

A bottle of our favorite grass fed organ complex from Paleovalley to nourish from the inside out.
An entirely plastic-free Pura bottle to keep you hydrated and toxin free
A copy of the brand newly released 21-Day Sugar Detox Daily Guide by Diane Sanfilippo.
An all-access seat for 3 months of Cassy Joy Garcia's next Fed and Fit Project.
3 free months of at home programming from Street Parking thanks to Miranda Chivers, incredible athlete and mama to baby Knox,

All you have to do is subscribe, rate, and review the Modern Mamas Podcast… take a screenshot of your review… and email it to us at modernmamaspodcast@gmail.com. Giveaway ends January 31st! When you leave a review it helps others find our tribe. We're so grateful to have you here, and so excited about all that 2018 has to offer!
Any thoughts or comments? Leave them below. We love hearing from you. Please subscribe, rate, and review! We're so glad to have you as a part of our tribe! Oh, and don't forget that you can sign up for Butcher Box, you can get 2 free ribeye (10 oz steaks) AND $10 off your first order. Your signup gets you delicious meat AND supports our efforts on this podcast.
♡ Laura