"Guest Interview – Noelle Tarr – Body love, motherhood, and getting Strong from Home"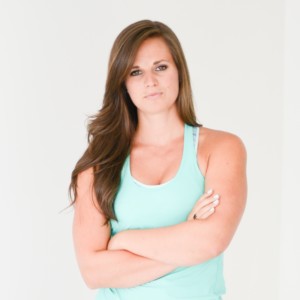 In this episode of The Modern Mamas Podcast we are talking to Noelle Tarr, of Coconut and Kettlebells and The Paleo Women Podcast, all about life, motherhood, and her kick ass Strong From Home program.
Download in iTunes HERE & on Stitcher HERE! And don't forget to join our Modern Mamas Tribe on Facebook!
Noelle is a Nutritional Therapy Practitioner (NTP™), certified by the Nutritional Therapy Association®, and I'm a National Strength and Conditioning Association (NSCA®) Certified Personal Trainer. Her kettlebell training comes from StrongFirst®, and she's passionate about helping people become strong from home. She's also the writer behind all the posts you'll find on her site, and she's the voice behind the incredibly entertaining and fast-growing health and fitness podcast, The Paleo Women Podcast. She has a degree in public relations and marketing, and in her former life, she served as marketing director for various multi-location retail companies in the running industry, and worked with establishments like Semper FIT (United States Marine Corps), corporate health departments, and various medical facilities to do on-site presentations and training. She's also acted as race creator and director, triathlon club starter and coach, and being in the business of running shoes—She's touched a ton of feet in her lifetime.
Links and Such:
BIRTHFIT Professionals Seminar
Noelle's game changing post – "Why I don't Want Six-Pack Abs"
Strong From Home
Strong From Home Free E-Course
BIRTHFIT Postpartum Programming
Jessie Mundell's program
Burt's Bees Baby – Laura and Noelle's favorite onesies and pjs!
Where to find Noelle:
Coconuts and Kettlebells
Paleo Women Podcast
Instagram – @coconutsandkettlebells and @paleowomenpodcast
Connect with us:
Please subscribe, rate, and review! We're so glad to have you as a part of our tribe!
♡ Laura