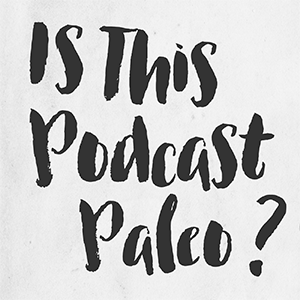 I had the pleasure of being interviewed by the lovely Kristin (The Girl with the Butter) and Everett (Paleo Fat Kid) for episode #42 of their podcast: Is this Podcast Paleo?
We talked about choosing to be happy (I'm going to talk more about this in a bit), counting calories, why I went paleo after being vegetarian, why farmers matter, and how to eat for your best health. I had fun answering listener questions including how to lose weight and meet goals even with kids and a job, macro vs calorie counting, how to gain weight with a fast metabolism, pre-workout meal ideas, and how to get clients excited about eating healthy. We also caught up a bit about a recent post from Kristen (that I collaborated with her on) tackling  celebrity trainers and terrible advice about bulking up, looking masculine, and other similar nonsense. This one really got my blood boiling. It's certainly worth giving our response a read because NO ONE gets to tell a woman what her form should or should not look like. NO ONE. Read more HERE.
So,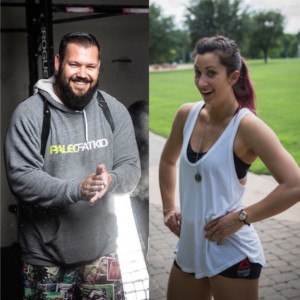 we clearly got into some REALLY good stuff, and on top of all that, I had a blast chatting with two great friends. If you haven't checkout their podcast yet, DO! I love the laid back nature, the topics, and the perfect comic relief.
To listen, check out THIS link or you can head on over to iTunes, Android, RSS. You can also play in new window, download, or embed.
Ok now onto my favorite topic of the whole interview: choosing to be happy.
In a recent post, I went into detail about why we decided to make the move back to California after finding happiness up in Washington. To sum it up as briefly as possible: it was a choice to be happy, a choice to follow our hearts, a choice that we all have the freedom to make if we're willing to take all that comes with it. And while I mean this with the utmost sincerity, it also comes with a caveat. The reality of life is that we can't always be happy. And I would even go so far as to argue that if we could always be happy, we wouldn't actually ever be truly happy.
Happiness isn't actually possible without the other emotions playing their parts.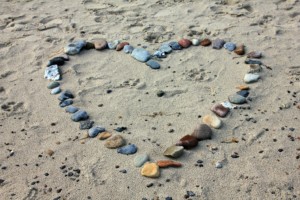 And here is why. Let's take a moment to recall a recent Pixar box office hit: Inside Out. If you haven't seen the movie, it's about the chaos of emotions that undoubtedly ensues inside each one of us throughout life, especially, perhaps, during young adulthood. We get a look inside the mind of a preteen as each of her emotions is played out by an actual little elf like color coordinated being responsible for a specific mood. So, who's the actual hero of this story? Is it Joy, the fun-loving, eccentric happiness obsessed sprite? Take a second to really think about it… I would argue no. When shit really hits the fan, the only way that our the kiddo can find true happiness again is when Joy lets the other emotions, especially Sadness, express themselves.
And here's my point: while my husband and I live our life by always choosing happiness, that does not mean that we are always happy. Without even brief moments of sadness, frustration, fear, and anger, the happiness wouldn't feel so damn good. The joy that comes from triumphing over some hurdle, of beating some odds, or of moving through sadness, is incomparable to anything else on this earth. And all of that comes from within us. How rad is that? The onslaught of social media images these days can easily leave us feeling inadequate. But the reality is that folks who post nothing but happy day in and day out are putting up a front because it's not possible. And honestly, I feel a bit sad for anyone who tells themselves that they are happy all the time because to me that means they'll never feel true happiness.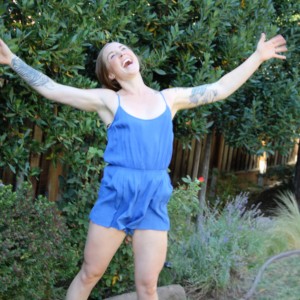 So, when I say that I decide daily to choose happy, that does not mean that I never let in the sadness, frustration, anger, or fear. It means that I make a choice to live where I want to live, to pursue passions  (like my nutrition work and recently teaming up with Beautycounter), to surround myself with the people who lift me up, to work to be my best self, to respond to what life throws at me in an intentional way, and ultimately to let all of the other emotions in too; listen to them, understand where they're coming from, talk about them with someone you love, and allow yourself to move past them or with them into happiness. Choosing happy doesn't mean ignoring the other feelings; it means putting yourself in a place (not just physical space, but perhaps more importantly in a mental mental and emotional space) where you can be happy.
Cheers to a life of happiness and all that comes with it.
♡ Laura