"Guest Interview – Eliza Parker on Aware Parenting: Part 1 & Part 2"
In this much anticipated episode of The Modern Mamas Podcast we are talking to Eliza Parker all about Aware Parenting.
Download in iTunes HERE & on Stitcher HERE! And don't forget to join our Modern Mamas Tribe on Facebook!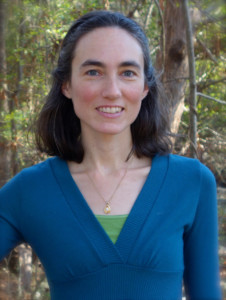 A certified Infant Developmental Movement Educator, Aware Parenting Instructor, Body-Mind Centering® Practitioner, and trained Feldenkrais® practitioner, Eliza respects babies as whole people who enter the world knowing how to communicate, learn, and self-heal within relationship. Her Conscious Baby practice employs a unique approach to baby-led "I can do it myself" milestone development, as well as attunement to non-verbal cues and crying. Eliza's life-changing perspectives and respectful solutions toward common parenting questions transcend "typical" parenting advice. Her work addresses babies on the "well baby" spectrum and those experiencing challenges such as motor delay, difficulty in tummy time, and hip dysplasia.
Links and Such:
Woolino Sleep Sack
Episode #8 & 9 – Liz Wolfe
Episode #16: All About Sleep
Highly Sensitive Person
Aletha Solter books
Crying as a stress release
Crying: the Mystery of Tears
More on the Aware Parenting approach to crying in arms and sleep
Where to find Eliza:
consciousbaby.com
eliza@consciousbaby.com
Faceboook
Connect with us:
*Looking for nourishing, affordable pasture raised meat delivered to your door? Us to. We're pumped to have partnered with 
Butcher Box
, a company that offers just that! And if you click 
here
, you can get $10 off your first box AND 2 free 10oz ribeye steaks. (score).*
Please subscribe, rate, and review! We're so glad to have you as a part of our tribe!
♡ Laura