"Guest Interview – Liz Wolfe, NTP"
In this episode of The Modern Mamas Podcast we are talking all about Aware Parenting and so much more. Also, scroll down for details on the first Modern Mamas Podcast GIVEAWAY!
Liz is a health & wellness writer and Nutritional Therapy Practitioner (NTP) with a passion for real food, safe skin care, and healthy babies and families. Her work includes the Wall Street Journal Bestseller Eat the Yolks and the Purely Primal Skincare Guide, and she co-created the online pregnancy & parenthood community Baby Making and Beyond, set to launch in 2017. She blogs at RealFoodLiz.com and co-hosts the Balanced Bites Podcast. In her spare time, she chases her rambunctious toddler around her hobby farm.

There are about 101 things we could talk to Liz Wolfe about, and if we have our way, we'll have her back on many more times to share more insight on nutrition and skincare, but today we're going to be focusing on a couple of things.
1) Expectations vs. Reality in motherhood and
2) Aware Parenting–what is it, how can you practice it, and specifically how it can grow your relationship with your children, and get you precious sleep without resorting to traditional CIO methods.
Updates:
Make sure you check out Jess' new site Hold the Space Wellness!
Laura updates on baby Evie and the first two weeks of motherhood
Links and Such:
Liz's favorite nachos featuring Jackson's Honest tortilla chips
Neapolitan novels
Brené Brown Daring Greatly
Dr. Kelly Brogan
Eliza Parker
Aletha Solter – The Aware Baby
Aletha Solter – Attachment Play
BIRTHFIT Postpartum Programming
Birthing from Within
Ina May Gaskin – Ina May's Guide to Childbirth
How to Conceive Naturally After 30
Vital Choice Seafood
US Wellness Meats
Thrive Market
Where to find Liz:
Liz's website – http://realfoodliz.com/
Award winning book – Eat the Yolks
Balanced Bites Podcast
Baby Making and Beyond
Instagram – @realfoodliz
Connect with us:
GIVEAWAY TIME (FINAL WEEK!)!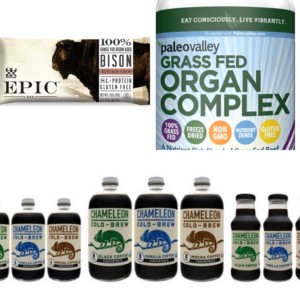 What you'll win:
*NOTE: Use codw: "modernmamas" through August 31st for 30% off any Paleovalley order
How you can enter (now through August 9, 2017):
Subscribe on iTunes and leave us a review.
Shoot us an email or message with your iTunes username so we know who you are.
It's as simple as that. Good luck!
♡ Laura