We are SO EXCITED to share that Four Sigmatic has come on to support the Modern Mamas Podcast and to bring you guys a great deal! You can now get 15% off your Four Sigmatic order with code: modernmamas. If you've been following along, you know that I am loving the impact these deeply medicinal real food supplements have had on my life, and I can't wait to hear what you think too. Happy shrooming, friends ♡

"Catchup Episode: catchup, first foods family battles, & pumping at work"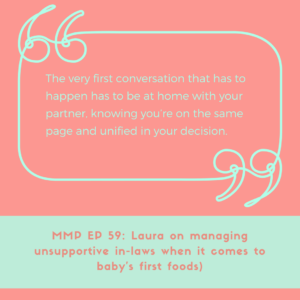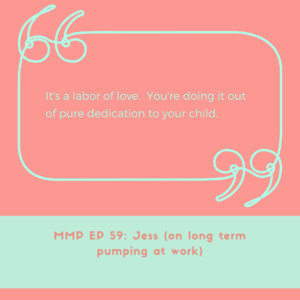 In another much needed catchup episode of the Modern Mamas Podcast, Jess and Laura sit for an uninterrupted hour of sharing LOTS OF updates on travel, work, moves, and more. We also answer YOUR questions, including how to navigate dealing with the unsupportive family in your life when it comes to decisions regarding food for your littles, and we tackle the struggles of continuing a nursing relationship when going back to work. Don't miss it!
Links and Such:
Laura's Camping Post
Episode 58: Eliza Parker on Belly Crawling
Laura's favorite hand pump
Spectra pump 
Car adapter
Connect with us:
Any thoughts or comments? Leave them below. We love hearing from you.
♡ Laura