We are SO EXCITED to share that Four Sigmatic has come on to support the Modern Mamas Podcast and to bring you guys a great deal! Get 15% off your Four Sigmatic order with code: modernmamas!  If you've been following along, you know that I am loving the impact these deeply medicinal real food supplements have had on my life, and I can't wait to hear what you think too. Happy shrooming, friends ♡
"Guest Interview – Cristina Curp of the Castaway Kitchen gets real on motherhood, healing autoimmunity, and her incredible new book."
In this episode, Laura sits down with Cristina Curp of the Castaway Kitchen. We get real about motherhood, living with autoimmunity, self love, life as a blogger, and the incredible impact of headspace to heal. This one is good one!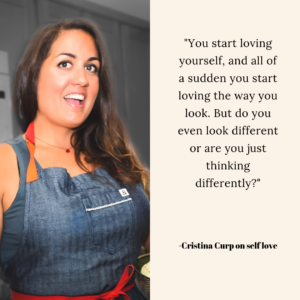 Cristina Curp is a Miami native, published author and the creative mind behind The Castaway Kitchen; a blog dedicated to delicious, healing recipes. Two years post-partum she found herself at rock bottom; physically and emotionally. Cristina turned her life around with an ancestral approach! Learning she could manage her autoimmune issues, including Hidradenitis Suppurativa, with food and lifestyle changes ignited a fire! She now uses her chef skills and infectious positivity to help and inspire others to find health and wellness.
Links and Such:
Connect with Cristina: thecastawaykitchen.com, @thecastawaykitchen
Cristina's book: Made Whole: More Than 145 Anti-lnflammatory Keto-Paleo Recipes to Nourish You from the Inside Out
Why Stomach Acid is Good for You
the Hidden Plague
@thecuriouscoconut
Connect with us:
Email: modernmamaspodcast@gmail.com
Any thoughts or comments? Leave them below. We love hearing from you. Please subscribe, rate, and review! We're so glad to have you as a part of our tribe!
♡ Laura