We are SO EXCITED to share that Four Sigmatic has come on to support the Modern Mamas Podcast and to bring you guys a great deal! Get 15% off your Four Sigmatic order with code: modernmamas!  If you've been following along, you know that I am loving the impact these deeply medicinal real food supplements have had on my life, and I can't wait to hear what you think too. Happy shrooming, friends ♡
"Guest Interview – Ali Miller, RD, LD, CDE"
In this episode, Laura sits down with Ali Miller, RD, LD, CDE to talk all about how our food can directly impact our mood! We chat about how stress can cause imbalance in the body, what we can do about it, foods to avoid, foods to work in, and much more. Don't miss it!
Integrative functional dietitian, author of Naturally Nourished: Food-as-Medicine for Optimal Health cookbook (2016) and The Anti-Anxiety Diet (2018). Creator of Reset, Restore, Renew: Real Food Detox program, Optimal Eating virtual class, and interactive Virtual Food-as-Medicine Ketosis program.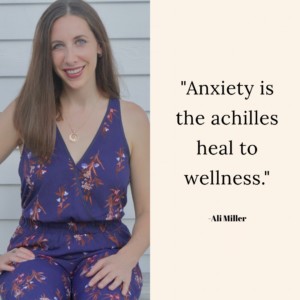 Ali's Food-As-Medicine philosophy is supported by up-to-date scientific research for a functional approach to healing the body. Ali's expertise can be accessed through her website: www.alimillerRD.com offering a blog, podcasts, online learning, and access to her virtual practice.
Links and Such:
Connect with Ali: www.alimillerrd.com, @alimillerrd
Nourishing Traditions
CCC Cups
F Bombs
MRT Test
Digestaid
Anxiety Support Bundle
Connect with us:
Email: modernmamaspodcast@gmail.com
Any thoughts or comments? Leave them below. We love hearing from you. Please subscribe, rate, and review! We're so glad to have you as a part of our tribe!
♡ Laura