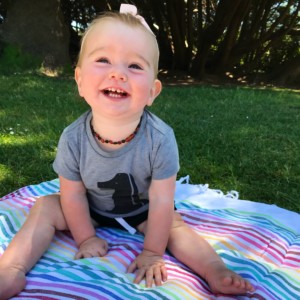 These chops are V E R Y special. They were the centerpiece we made for our sweet Evie's first birthday. this year has been one that I will never ever forget. I know people say that a lot, but I mean it. I really do. It didn't flash by like a blink of an eye. We genuinely cherished every moment. The good memories are so clear to me; and conveniently enough, the bad shit is drifting away. I remember her first laugh, her first rollover, the trips, the bedtimes, the baths, the adventures, and her love for all things nature.
This has been without a doubt the most amazing year of my life. My heart is full, and thanks to this new favorite lamb recipe, so is my belly. I knew she loved lamb, but this is without a doubt her new favorite meat. Period. She gobbled it up and chewed the bones clean. That's my girl. I hope you love this one as much as Evie did.
Cheers to our sweet daughter: her soul, her smile, her spirit, and her appetite for all things real food. We love you to the moon and back, sweet Lemon (nickname story for another day). You're our whole world.
Evie's Lemony Garlic and Rosemary Lamb Chops
Servings: 4
Difficulty: moderate
WHAT YOU NEED: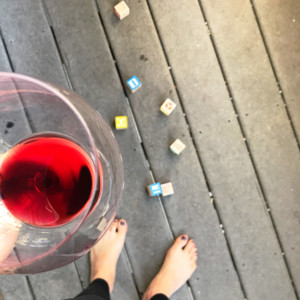 2 pounds thick cut grass fed lamb loin or rib chops
4 garlic cloves, minced
2 TB fresh rosemary, chopped
2 tsp sea salt
1/2 tsp black pepper
zest of one lemon
1/3 cup olive oil or avocado oil (Primal kitchen 10% off code: RADICALROOTS)
WHAT YOU DO:
1-24 hours ahead of time (the longer the better), combine all ingredients except lamb in a small bowl to make your marinade
place lamb chops in a glass tupperware and cover all over with marinade, ensuring all sides are saturated evenly
when it's time to grill, turn your grill to high heat and let it get there (patience, please)
sear each side on high for 3 minutes, moving around the grill top to avoid flareup
turn off half of the grill top, and spin the bone/fat side of the chops closest to the heat, flipping them every minute for 5-6 minutes
pull off grill and let them rest for 6 minutes
ENJOY!! (We had ours with a summery strawberry and goat cheese salad and a bottle of Dry Farm Wine pinot)