This recipe has a significant amount of sentimental value to me. It's made up of 1 part inspirational blogger/farmer/lifestyle role model and 1 part best friend/kick ass/new mama role model. The final product is as odd a matchup as the inspiration behind it, but I can tell you this much: each of these ladies plays a role in who I am today as a blogger (and human), and therefore, I find it fitting that the recipe that has emerged through inspiration from each has resulted in the most delicious (and interesting) dinner recipe I've made in months. Maybe it's the fact that 2016 has already been a year of ups, downs, changes, and optimism. Or maybe it's because I miss Taz, but this recipe currently holds a special place in my heart. When I enjoy it, I think of where I've been, where I am going, and the special people in my life. Two very different worlds have combined in this nourishing recipe that always leaves us feeling happy and full.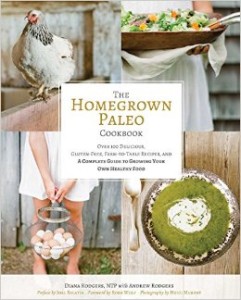 Story #1: Over the past couple years, I have been following Diana Rodgers of Sustainable Dish from afar through her blog, podcasts, and books. Upon first listening to the Modern Farm Girl Podcast, I knew that she was going to be a serious source of inspiration for me. My husband and I had already made the decision to leave the Silicon Valley for more space, a stronger focus on sustainability, and a better connection with the land and our food. But listening to Diana share her stories week after week just strengthened my resolve. Within a year, we had packed up everything we owned and moved to a small town in the Pacific Northwest, surrounded by organic farms and more in touch with the earth and our food than every before. To top it all off, Diana, even with everything she has going on, took time to chat with me personally, answering questions, offering support, and even meeting me in person on a trip to Berkeley last year. She's a rad human and someone who truly practices what she preaches. I can't recommend her book, The Homegrown Paleo Cookbook, enough. It's loaded with recipes that I use more than any from the other cookbooks I own. And as we pursue more change this year, and I am forced to part with many of our things as we downsize, I know this will be a book that makes the cut. After all, it carries with it more than just great recipes. It holds a story that has played a part in inspiring the person who is sitting here writing this post today. It's also important to note that the crepes (er "lasagna noodles" in this recipe) are unbelievably delicious and versatile. Case and point: we wrapped them up with homemade whipped cream and jam for a Valentine's Day breakfast, and that was a huge win.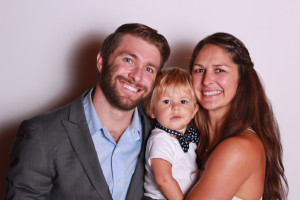 Story #2: Taz. Over the past 4 years, Taz has become a friend like none other. She came into my life through CrossFit in 2011, and I am forever grateful. Mom of two amazing boys, cool wife, athlete, business owner, and awesome friend. Taz inspires me to be an awesome mom when I have kiddos of my own. She listens when I need to vent or celebrate or share and gives the best advice. And when I visited last month to help her with her newborn baby so she could take a break, she was making dinner. Not just any dinner, though, but a delicious dinner that inspired this recipe. Every time I make this dish, I'll think of Taz and a great evening spent cooking, laughing, breastfeeding (her not me), and eating with the whole Barber family. So here's to an awesome friend who can do it all.
And here you have it, an inspired recipe from my heart to you. Enjoy! Side note: I love this Cuisinart lasagna pan for this recipe, and it's hugely on sale right now, so get it while you can!
Lasagna with a Twist (GF, NF)
Servings: 12
Difficulty: moderate
WHAT YOU NEED:
for lasagna "noodles" – 1 batch of crepes from the Homegrown Paleo Cookbook* (granted permission to repost):
2/3 cup tapioca starch
1/3 cup coconut flour
1/4 tsp baking soda
1/2 tsp salt
2 eggs
1 can of coconut milk from a can
1 1/2 cups canned coconut milk
2 TB coconut oil, divided, plus extra as needed for the pan
up to 1/2 cup water (if needed)
for lasagna:
1 TB ghee or coconut oil
1 leek or onion, diced
4 cloves garlic, minced
2 lbs grass fed ground beef
2 tsp dried basil
2 tsp dried oregano
2 tsp dried thyme
2 tsp sea salt
1 tsp fresh ground black pepper
1/4 cup organic tomato paste
2 pastured eggs
1 – 15oz container of whole milk, organic ricotta cheese
3 cups organic spinach
2 – 15 oz cans tomato sauce
1/3 cup organic grated parmesan cheese (I used raw. Yum!)
WHAT YOU DO:
start with the meat to give it time to cool down so that it can be mixed with the rest of your filling ingredients:
set large pan to medium heat and add cooking fat
once fat has melted add in leek or onion and sauté, stirring occasionally until tender; then add garlic and stir for another minute
add in ground beef and stir in with the leek and garlic
add spices and tomato paste and continue stirring until beef is cooked through
remove from heat and set aside
now make your crepes*:
in a large bowl, whisk dry ingredients until blended
combine the eggs, coconut milk, and 1 TB of the melted coconut oil in a separate bowl
add the wet ingredients to the dry ingredients and mix until combined – add a bit of water at a time if consistency needs to be more like a very thin pancake batter
warm skillet over medium heat
melt remaining coconut oil in the skillet
using 1/4 cup, pour batter onto skillet
flip crepe after 3 minutes and then cook on other side for about 1 to 2 minutes
transfer to a plate and continue until the batter is gone
finally, put it all together and let it cook:
preheat oven to 375F
in a large bowl, whisk eggs and then add ricotta and spinach, followed by meat mixture, folding in gently
in a large lasagna pan, start with layer of the filling mixture, followed by a layer of crepes
repeat until everything has been used
pour tomato sauce over the whole thing so that it seeps in through the cracks and covers the entire top
sprinkle all over with parmesan cheese
bake in the oven for 35-40 minutes or until golden brown and bubbling
*full recipe with photos in the Homegrown Paleo Cookbook 
Let me know what you think of this new twist on an old favorite. It's also AMAZING as leftovers. Cheers!
♡ Laura