"Guest Interview – Dr. Lindsey Mathews"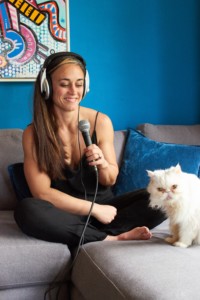 In this episode of The Modern Mamas Podcast we are talking to Dr. Lindsey Mathews all about BIRTHFIT and it's four pillars – mindset, nutrition, chiropractic, and fitness.
Download in iTunes HERE & on Stitcher HERE! And don't forget to join our Modern Mamas Tribe on Facebook!
BIRTHFIT founder, Dr. Lindsey Mathews, is the proudest member of the Fightin' Texas Aggie Class of '06, a doctor of chiropractic that specializes in the biomechanics of the body and balancing the musculoskeletal system while also restoring mechanical integrity of the nervous system, a coach at DEUCE Gym, and so much more. She believes that movement is life and that the body has endless capabilities, and is a witness to this every day. She is the founder of BIRTHFIT, a rockstar movement to empower and educate women going through the motherhood transition- pregnancy, birth, and postpartum. She's a hard worker, a believer in magic, and a lover. She's also a woman in pursuit of truth through food, travel, and relationships. In short, she's a game changer.
Links and Such:
BIRTHFIT Coach's Seminar
Postpartum Mindset episodes 10&11
Laura's latest recipes: Smoked Salmon Avocado Toast and Crispy Potato Bits
BIRTHFIT
The Obstacle is the Way
Mindset
Antifragile
"Belly Button to Spine is not the Answer" – a response to NPR's most recent articles
Where to find Lindsey:
birthfit.com
BIRTHFIT Podcast
Instagram – @birthfit and @gigemlindsey
Connect with us:
Please subscribe, rate, and review! We're so glad to have you as a part of our tribe!
♡ Laura