"Guest Interview – Melissa Hemphill – Eating Psychology through the Motherhood Transition"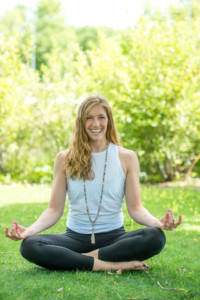 In this episode of The Modern Mamas Podcast I get to talk to Melissa Hemphill, Certified Eating Psychology Coach and BIRTHFIT Colorado Regional Director, all about mindset and eating psychology through each phase of the motherhood transition.
Download in iTunes HERE & on Stitcher HERE! And don't forget to join our Modern Mamas Tribe on Facebook!
Melissa Hemphill is a wife of one handsome man and mama to three superheroes & one precious angel baby. She graduated from the Air Force Academy in 2011 and is currently a Captain in the US Air Force. She has a M.S. in Biology, an Eating Psychology Coach certification, and a few CrossFit, weightlifting, and prenatal yoga certifications. She has an insatiable curiosity about the world and is committed to being a life-long learner.
She is constantly awed by the human mind, body, and spirit–by the connectedness of everything. Mel's mission is to support women in birth of their motherhood as well as the birth of their children.
Links and Such:
BIRTHFIT Professionals Seminar
The Power of Now – Eckhart Tolle
BIRTHFIT Postpartum Programming
Ina May's Guide to Childbirth
Mark David – Nourishing Wisdom & The Slow Down Diet
BIRTHFIT expert consultations
Need More Willpower for your Appetite?
The Polyvagal Theory
Where to find Mel:
BIRTHFIT Colorado
Instagram – @birthfitcolorado and @melissahemphill
Connect with us:
Please subscribe, rate, and review! We're so glad to have you as a part of our tribe!
♡ Laura