"Guest Interview – Megan Garcia on First Foods and Beyond"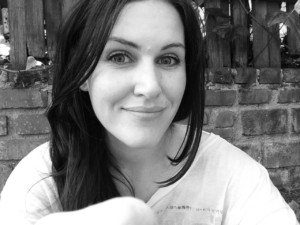 In this episode of The Modern Mamas Podcast we are talking to Megan Garcia, author of First Foods and Beyond, all about baby's first foods, supplementation, mindset, and life as a real food mama of two.
Download in iTunes HERE & on Stitcher HERE! And don't forget to join our Modern Mamas Tribe on Facebook!

PS: Looking for nourishing, affordable pasture raised meat delivered to your door? Us to. We're pumped to have partnered with Butcher Box, a company that offers just that! And if you click here, you can get $10 off your first box AND 2 free 10oz ribeye steaks. (score).
Megan Garcia is a mama to two boys and lives in Los Angeles. She has a master's degree in Traditional Oriental Medicine and is the creator of First Foods & Beyond. Her main gig for the last ten years has been copywriting, editing, and research for folks in the health and wellness industry. When Megan found out she was pregnant with her first baby back in 2011, she began going deep into baby health and wellness. Specifically a baby's first 1000 days. Her interest in baby health, combined with a big love for all things food and gut related has become the heart and soul of what she does in her own little corner of the web, at megangarcia.com. We unpacked so much in this episode, but still have a ton to discuss, so stay tuned for another episode with Megan in the not too distant future!
Links and Such:
A New Mama's Guide to Napa blog post
First Foods and Beyond
Corganic Infant GutPro
Thorne Vitamin D/K2
Rosita extra virgin cod liver oil
Vital Choice fish oil
Seeking Health Prenatal
Garden of Life Prenatal
Gut Brain Connection
How to make the best smoothies for baby
Formula options – Holle & Hipp
Epic Bars
Seaweed Snacks
Megan's free library
Baby massage
Minimalist Guide to Secure Attachment
Where to find Megan:
Megangarcia.com
Instagram – @megan__garcia
Connect with us:
Please subscribe, rate, and review! We're so glad to have you as a part of our tribe!
♡ Laura