We've got a new Podcast Partner, and we are THRILLED! Paleovalley has come on board to support the Modern Mamas Podcast and to bring our wonderful listeners a great deal. Click here and use code "radicalroots" for 20% off your entire order. The Organ Complex has been a huge part of my fertility and postpartum journey, and now I use it as a part of Evie's first foods! And I use the Non-Denatured Whey and Beef Sticks every single day to keep me nourished through whatever life brings. Don't miss the deal! Thanks so much for supporting the podcast, listening in, and being a part of this tribe.
"Guest Interview – Leanne Vogel on Keto: Food Freedom, Hormone Balance, and Ditching the Dogma"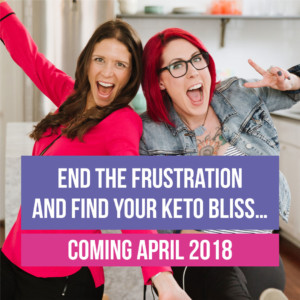 In this episode, Laura sits down for an awesome chat with Leanne Vogle of Healthful Pursuit. They talk about life in an RV, finding food freedom, and knowing when enough is enough when it comes to society's unfair pressures. Leanne shares her journey to finding her perfect keto plan and how this has led her to support women all over the world on their own unique journeys.
Leanne Vogel is the founder of Healthful Pursuit, best-selling author of over 11 health programs, host of The Keto Diet Podcast, author of the international bestselling paperback, The Keto Diet , and the creator of Fat Fueled living – a holistic, paleo- friendly approach to a ketogenic, high-fat diet. She has been in the field of nutrition since receiving her holistic nutrition certification in 2007. Leanne shares free videos, podcasts, recipes and keto-friendly resources on her blog, healthfulpursuit.com.
Links and Such:
Leanne's Website: https://www.healthfulpursuit.com/
Leanne's Instagram: @healthfulpursuit
Leanne's Podcast: https://www.healthfulpursuit.com/podcast/
Happy Keto Body – Don't miss your chance before registration closes April 22nd!
Connect with us:
Email: modernmamaspodcast@gmail.com
Any thoughts or comments? Leave them below. We love hearing from you. Please subscribe, rate, and review! We're so glad to have you as a part of our tribe! Oh, and don't forget that you can sign up for Butcher Box, you can get 2 free ribeye (10 oz steaks) AND $10 off your first order. Your signup gets you delicious meat AND supports our efforts on this podcast.
♡ Laura