We are SO EXCITED to share that Four Sigmatic has come on to support the Modern Mamas Podcast and to bring you guys a great deal! You can now get 15% off your Four Sigmatic order with code: modernmamas. If you've been following along, you know that I am loving the impact these deeply medicinal real food supplements have had on my life, and I can't wait to hear what you think too. Happy shrooming, friends ♡

"Catchup Episode: Big transitions, our Beautycounter whys, Sleep intimacies, the power of intuition, and unpacking shame."
In one of the deepest and most emotionally intimate episodes in a long time, Jess and Laura sit down for an important catchup episode. We talk all things life, transition, sleep, empowerment, and shame. Jess shares all about her current life transitions, and Laura gives the emotional and intimate details of what she learned when her family tried gentle sleep coaching with Evie. We unexpectedly dive into the guilt and shame mamas face on a daily basis and the power that comes from tuning in rather than out. Don't miss this one!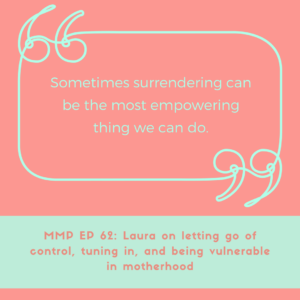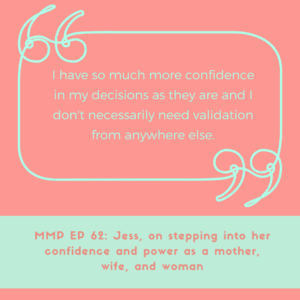 Links and Such:
Beautycounter
Jess' site is up and running and beautiful!
Check out Laura's Instagram sleep highlight for more details on that journey.
Many Moons workbook
Connect with us:
Any thoughts or comments? Leave them below. We love hearing from you.
♡ Laura