This post is in honor of my favorite human on this planet. If you didn't know already, that's Rusty (my husband). I try to keep him out of the limelight, as he's a bit of an introvert, but this post (and this recipe) are for him.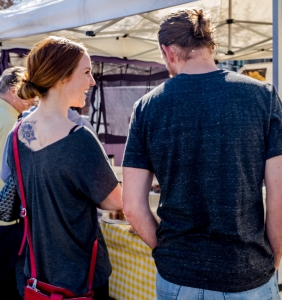 When we moved out of the rapidly growing, fast-paced Bay Area and up to a small town near the Olympic Mountains of  the Pacific Northwest, we had some very specific intentions. One of these intentions was (and still very much is) improved quality of life through a commitment to follow our passions. While Rusty was grateful for his career path in California and while he worked his ass off to get to where he was, he was not following his passion or his heart, and he took a huge leap in quitting his well-paying, admirable job so that we could move and follow up with our commitment to each other and to ourselves.
Quitting his job meant answering the questions again and again: "So what are you going to do for work when you guys move?" or "How's the money situation going to work out?". But never once did I see him waiver in his decision. Never once did I see his pride abate. Never once did I doubt his character or how right this decision was for both of us at that particular time in our lives. All that said, Rusty did an amazing job working to make our new house a home, learning and teaching me about how we could save money, building a garden, planting some heirloom apple trees, fixing old furniture to bring us comfort, creating a space where we could build community and entertain new friends, and all this while finding himself, listening to his heart, and learning what it was that would be the passion to drive him.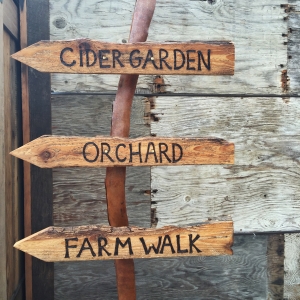 As most all of you know, we have since moved back to California, and have made a new home for ourselves in Santa Cruz, California. That being said, I've come back to this post with a new perspective and even more love for this man after a year of change, growth, and understanding. Whatever life throws at us, I know I can count on Rusty and his dedication to following his heart and to making mine full. It's with that character that we decided to move back to California in a continued pursuit of choosing happiness (more on that HERE). As I opened this recipe to make it now, in the fall of 2016, I couldn't help but update my thoughts as well, and while I haven't changed much, I did want to express where we are now, make a few edits to this recipe (always perfecting) and reflect on this fall we are heading into.
I look at apples in a new way after spending a year so closely tied to the Finn River orchard, filled with wonderful people, sustainable practices, and delectable cider. Rusty spent almost a year working for this company, and through his time there he grew and so did they. It was a time we'll never forget, filled with really hard work and a whole new respect for the land and the people who foster it.
Now, back in California as a whole different kind of Autumn comes into being, I feel some nostalgia for apples, missing the warmth of Finn River and our family there, but also a sense of joy for this fork in the road and the direction it's led us. We are truly home now, and we wouldn't change the path we took to get here for anything.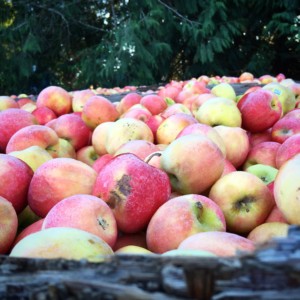 Rusty has truly found his passion (more on that to come down the road, once we're both ready to share). We've found our people and community here, and while we don't live down the road from an orchard, we do live moments away from the beach. And while most days the weather is warm and sunny, the leaves are still changing and this autumn brings a whole new kind of warmth of heart of being close to best friends and family and of choosing happy.
So here's a freshly revised apple cake in honor of the man I love, made from the apples that are so plentifully in season with so much meaning behind them. These apples still came from a local orchard thanks to my friend Sam, who coaches with me at CrossFit Aptos. She lives with her family on a small orchard in the Santa Cruz Mountains. So cheers to choosing happy, whatever that might mean in the moment. It can be hard at first, but it's worth the leap of faith and the potential major life changes that make us who we are.
Live rad, my friends!
Cider Apple Cake (GF)
Servings: 10
Difficulty: easy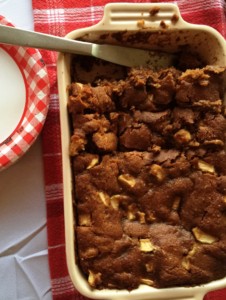 WHAT YOU NEED:
2 pastured eggs
3/4 cup (12 TB grass fed butter)
1.5 cups coconut sugar
1 1/4 cup ottos cassava flour
3/4 cup almond flour
2 tsp cinnamon
1 tsp baking soda
1/2 tsp sea salt
3(ish) cups chopped apples*
OPTIONAL: 1/2 chopped walnuts
*I recommend that if you don't have your own apple source, that you choose from the "bargain bin" at your local farmers market. Also, feel free to mix and match apple varieties!
You can also checkout THRIVE for many ingredients!
WHAT YOU DO:
preheat oven to 350F and put your butter in a baking pan to melt (and butter your baking dish at the same time)
beat eggs in a large bowl until sooth
add in the remaining ingredients and mix well
fold in your apples
scrape batter into your baking dish and smooth it out
bake for 45-50 minutes or until toothpick comes out smooth*
*I like to bake it on the shorter end so that it's a bit gooey and buttery and delicious, but Rusty likes it more cake-like, and this cake is for him, so 50 minutes it is!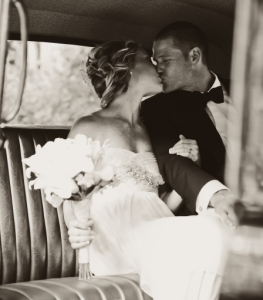 I'd love to hear your thoughts on this one! I'd also love to hear YOUR stories about following your hearts and the forks in the road that you led you to where you are today. 
♡ Laura