"Guest Interview – Cassy Joy Garcia's Fed and Fit Pregnancy"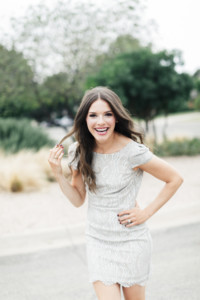 In this episode of The Modern Mamas Podcast we are talking to Cassy Joy Garcia, beautiful soul behind the Fed and Fit movement, all about her journey, latest Fed and Fit projects, and pregnancy.
Download in iTunes HERE & on Stitcher HERE! And don't forget to join our Modern Mamas Tribe on Facebook!
Cassy Joy Garcia is an inspiration to many and has quite a lot on her plate (pun intended). Between her first book, 'Fed & Fit' launching this Summer, a weekly 30-minute Fed & Fit podcast, and her healthy lifestyle blog FedandFit.com, has a continued life changing impact on those she reaches. However, Cassy's achievements didn't appear out of thin air; they are a result of a tireless journey that has taken hard work, motivation and perseverance. She's come from the yo-yo journey of borderline anorexia, college weight gain, negative body image, crash dieting, and all of the health issues that resulted. But a switch to a life-changing nourishing diet has resulted in a rejuvenation of her confidence, energy and self-esteem. Cassy has taken what she learned firsthand from her health challenges, put in years of research, and is now giving back to those who she hopes can realize that they can do the same. She earned a Bachelor of Science Degree, and is a nutrition consultant and an expert in the kitchen with over 400 nutritious recipes in her arsenal. She created her website FedandFit.com to empower healthy lifestyle transformations through clear nutrition science and delicious Paleo-friendly foods, and it brings Cassy joy to interact with others that face the same struggles that she too endured. Cassy's first book 'Fed & Fit: A 28-Day Food & Fitness Plan to Jumpstart Your Life With Over 175 Squeaky-Clean Paleo Recipes', out Summer 2016 (Victory Belt). Cassy wanted 'Fed & Fit' to transcend the traditional cookbook and offer readers a roadmap to wellness, opening with a discussion of her "Four Pillars of Health" (Mindset, Sleep/Hydration, Food and Fitness) and offering tips on portion control and meal prep with an actionable 28-day food and fitness plan for getting healthy.
Links and Such:
Fed and Fit Project
Fed and Fit book
Episode 7 – Finding Your Tribe
Smarty Pants Prenatal
Cassy's chicken liver meatball recipe
Paleovalley organ complex (10% discount code: radicalroots)
Episode 3 – Prenatal Nutrition
Brianna Battles
BIRTHFIT
Mama Natural's Week by Week Guide
Solly Baby wrap
Ergo 360
Carseats: Britax, Graco 4ever, Uppa Baby, Diono
NOKIRE Manual Breast Pump
Where to find Cassy:
fedandfit.com
@fedandfit – pinterest, insta, facebook, youtube
fedandfitproject.com
Connect with us:
*Looking for nourishing, affordable pasture raised meat delivered to your door? Us to. We're pumped to have partnered with 
Butcher Box
, a company that offers just that! And if you click 
here
, you can get $10 off your first box AND 2 free 10oz ribeye steaks. (score).*
Please subscribe, rate, and review! We're so glad to have you as a part of our tribe!
♡ Laura