After an impromptu Instagram story of Evie's nursery, I got overwhelmingly positive feedback in favor of this exact post, so here goes nothing! Below is a list of game-changing (or at least very helpful) items that we've used since Evie's birth. The new baby market, like so many others, plays on new parents' emotions, trying to sell EVERYTHING imaginable. We fell for a few of those, but mostly kept things very simple. So here is a list of the things we've loved, needed, and purchased out of necessity since our little soul joined us earthside. My hope is that it will help you sift through the fluff and get just what our little ones will benefit from without the excess. Sending you love in whatever phase of this parenthood journey you might be in!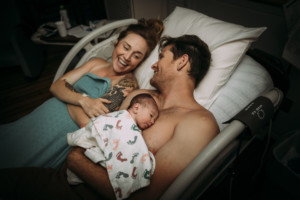 Ok, FIRST, some resources for mama and dad. These are mostly focused on reading and preparing for what happens once babe is here (game changers for us):
Note: I don't know where this fits in, but I recently purchased an EMF blocking phone case. With the amount of time I spend working from home on my phone, I felt it was a good call to get a case that could at least reduce the amount of EMF coming from my phone. Bonus points for a case that covers my screen so I'm not constantly seeing when it lights up. WIN!
Wear: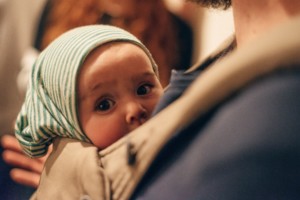 The Solly baby wrap was my FAVORITE for the early weeks. She'd sleep for hours in there, and I loved having her sit snuggly against my chest. I also love the Moby wrap as the weather cooled down because it's thicker and sturdier.
Once Evie hit 4 months, all bets were off, and we fell in love with the Ergo 360. Game changer. She can sit forward, backward, on the front, hip, and back. I love it and always will.
Note: We chose wearing Evie over a stroller or carrying her around in a carseat for developmental reasons, cost effectiveness, and convenience. We do love our Uppa Baby Mesa (and man did I research the hell out of carseats), but it stays in the car where it's safe and sound and secure.
Play: Rusty and I are both HUGE advocates of allowing for independent play and for keeping toys and stuff to a serious minimum. For that reason, this list is short, but it has still been very effective for us and our little one!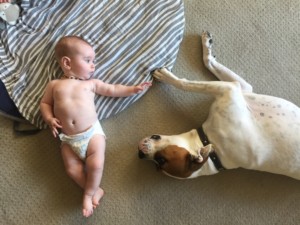 Read: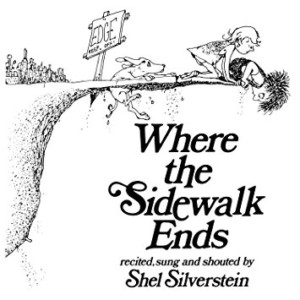 Paper book shelf – Eco friendly, affordable, and really good looking considering it's made from paper!
Goodnight Stories for Rebel Girls – A gift from my dear friend Kelsey, this book has brought me to tears multiple times. I am so proud to share stories of incredible women with my daughter, and if we have a son someday, with him too.
Hobbit – Evie got this cool version of the Hobbit with rad illustrations. Rusty is reading it to her every night before bed, and it's magically nostalgic for us both. We look forward to many  more reads to come of this favorite.
She Persisted – Another awesome book filled with stories of kick ass women!
The Purloining of Prince Oleomargarine – This is an incredible book gifted to us by Rusty's mama. It's a New York Times Best Seller and a never-before-published, previously unfinished Mark Twain children's story is brought to life by Philip and Erin Stead, creators of the Caldecott Medal-winning A Sick Day for Amos McGee. We can't wait to read it to her cover to cover.
The Complete Tales of Winnie-The-Pooh – I got this book when I was a little girl and Rusty read it from cover to cover to Evie in her first months. We both cried at the end. It's touching, unique, and filled with such fun stories.
123 Peas – I don't know why, but I LOVE this book. It's one of the only board books I love. I think it's the rhyming, pictures, and creativity of it all. So cute. And she seems to love it too.
The Colors of Us – a sweet positive and affirming look at skin color, from an artist's perspective to her little girl.
All Shel Silverstein – I have a very special quote from one of his poems on my back, and when I got it over 5 years ago, I knew our Evie already on some level.
"Listen to the MUSTN'TS, child,
Listen to the DON'TS
Listen to the SHOULDN'TS
The IMPOSSIBLES, the WONT'S
Listen to the NEVER HAVES
Then listen close to me-
Anything can happen, child,
ANYTHING can be" – Silverstein
Sleep: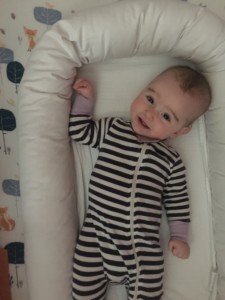 Bassinest – This was so so handy in the first 6 months of Evie's life. She slept in bed with us till about week 9-10 and then we transferred her into this. Because it swivels up nice and close, it made the transition seamless and midnight feedings easy!

NOTE: we swapped in THIS mattress for the one it comes with because I prefer she sleep on organic.

Teething necklace – Believe what you want; I think this works!
Askr & Embla – She's loved this since the start, and it's made travel and transferring from bassinet to crib easy peasy! Bonus points for sustainability, toxic free materials, and a small family company.
Dimmable one touch amber lights – These were a lifesaver for nighttime feedings. They helped avoid switching on overhead lights that would make falling back asleep hard for everyone, and they are easy to keep within arms reach. We had one in every room at the start.
Blue blockers for mama – speaking of sleep and amber lights, these have been a game changer for me. Babe gets melatonin from mama's milk, so if you can keep your circadian rhythms in a solid routine, it will help with sleep for little one. Enter blue blocker glasses. While these aren't a miracle worker, and screen time is still screen time, they certainly help in those marathon nursing evenings, where a little tv or phone time is bound to happen. And now I use them for early morning work sessions to save my eyes and rhythms.
Woolino Sleep Sack – Cannot recommend this enough. It's helped her sleep and has kept her warm in these "cold" Santa Cruz winter nights. Especially great for a babe who won't be swaddled. In the warmer months, we love the insanely soft sleep sack from the Real Life Baby Shop.
Rocking chair – We love the simplicity and comfort of this one. She's fallen asleep many times after a good processing cry in this chair.
3-in-1 convertible crib – This one won our hearts because it's non-toxic, made with sustainable pine wood, will last a LONG time, and looks good too!
Sheets and blankets – Now that she's in a crib, we LOVE the blankets and sheets from the Real Life Baby Shop. This shop is owned by a wonderful mama of her own two littles. Everything is sustainable and non toxic, made from bamboo, wool, or cotton!
Mattress – We love this mattress. I did a lot of research and found it to be best for the price point with all of the eco-friendly, non-toxic qualities that are a must for us! When she's big enough, we'll likely just put this on the floor and have her sleep on that. I've been doing some reading on the benefits of having a mattress on the floor so kiddos can play independently when they wake versus needing mom or dad to get them out of bed. We have time for that yet, though. *EDITED: Evie only slept in her crib for a couple months. This mattress was great, but if I could go back, I might hold off on a crib considering we've mostly bed shared. I think I'll go straight for a toddler mattress next time and keep it on the floor for the transition from our bed to hers – more on this to come!)
Organic muslin blankets – I love having these on hand for when a chill picks up. In the early weeks, we had her in just a diaper always for skin to skin time, so we'd just wrap one of these around us when it got chillier.
It wasn't until we started adventuring in the van that we decided we needed a baby monitor. Our condo was tiny enough to hear her anywhere and neither of us wanted a video monitor. We finally settled on this simple, no frills, audio baby monitor because both parent and baby sides can go cordless (great for camping!).
Nourish: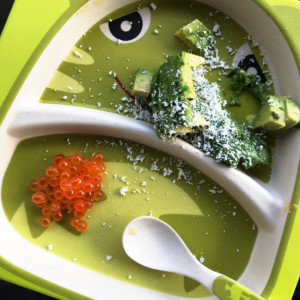 Clean: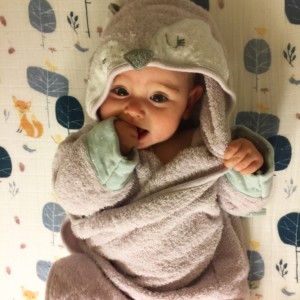 Puj Tub – Makes bath time fun and safe!
Towel – Those little ears; I mean, come on.
Burp Cloths – These take the cake for us! Organic, simple, durable.
Diapers – After some research, we decided to go with non-toxic, eco-friendly disposable, and Seventh Generation has been AMAZING. No leaks, no rash. WIN! We get them on Thrive Market for cheap.
Water Wipes – We LOVE these. They're great for everything and because they're mainly water, I feel safe wiping Evie's face. Perfect for travel when little one won't get a bath. We used them a ton when camping.
Butt cream – I kid you not (knock on wood), not a single diaper rash thanks to this stuff!
Diaper pail – This is great, it takes regular trash bags and is made from steel, which helps us in our efforts to avoid plastic as much as possible!
Clothes: HAND ME DOWNS! Seriously, except for maybe a few outfits that you cannot help but buy because of the cuteness, save your money (We do love us some Finn and Emma). We got so many amazing hand me downs, and they grow SO FAST. We do buy a handful of onesies and jammies at each new growth spurt from Burt's Bees Baby because their clothes are adorable, affordable, and organic! Oh, and maybe a super cute bow or two to fill in the gaps).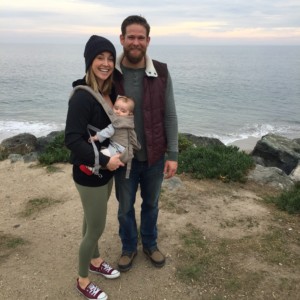 Well, that's all for now. I'll likely keep adding, but at this point, these are things we've REALLY used and loved. I can honestly say there is nothing that is not on this list that we found we would have needed, and even some of these items are not necessary, just convenient. I hope this helps you mamas and papas out there. If there is anything I missed, comment below! Babies are simple. They need lots of love, listening, and snuggles. Not junk. Cheers for now. Love to you guys from our little family to you and yours!
♡ Laura